Rashid Nurekeyev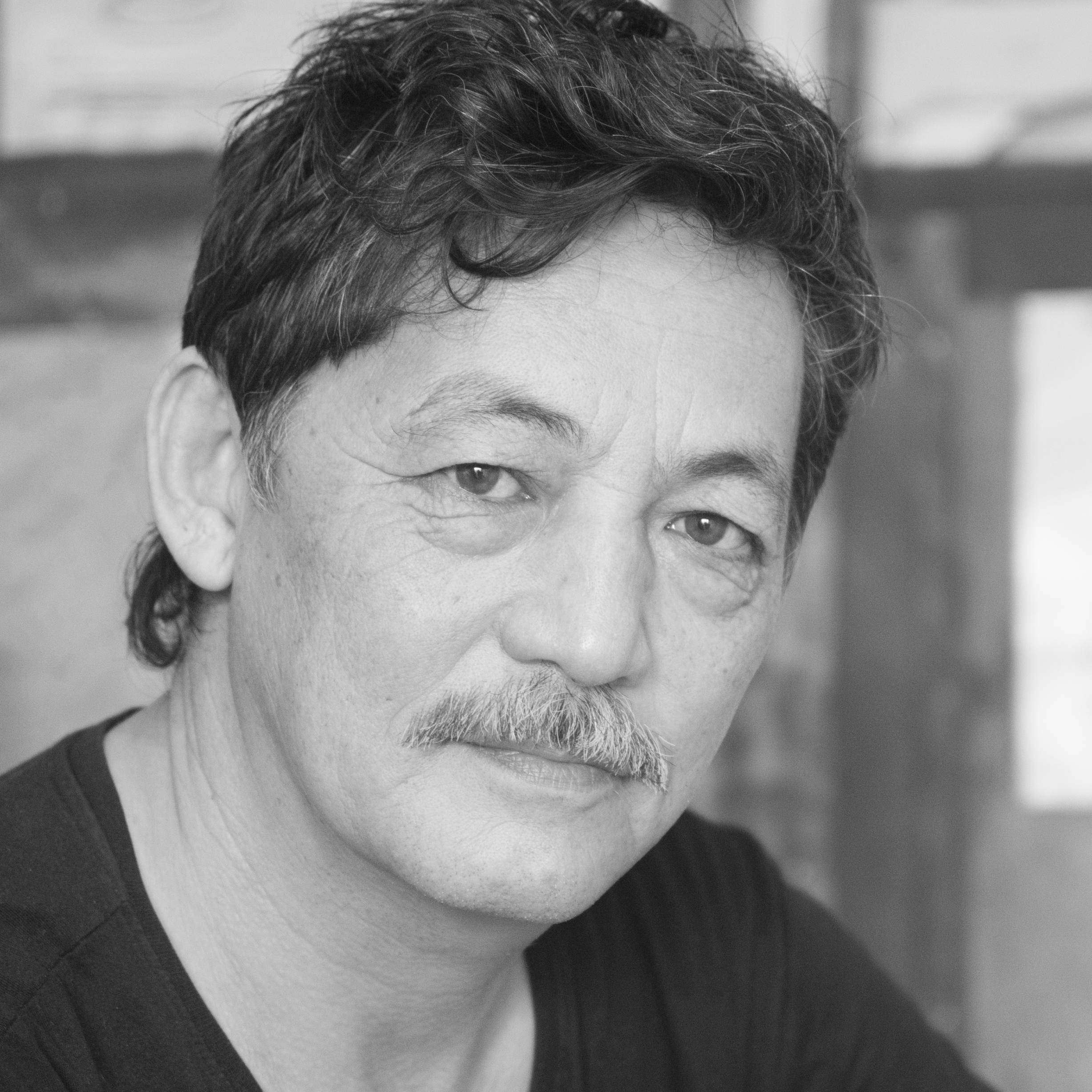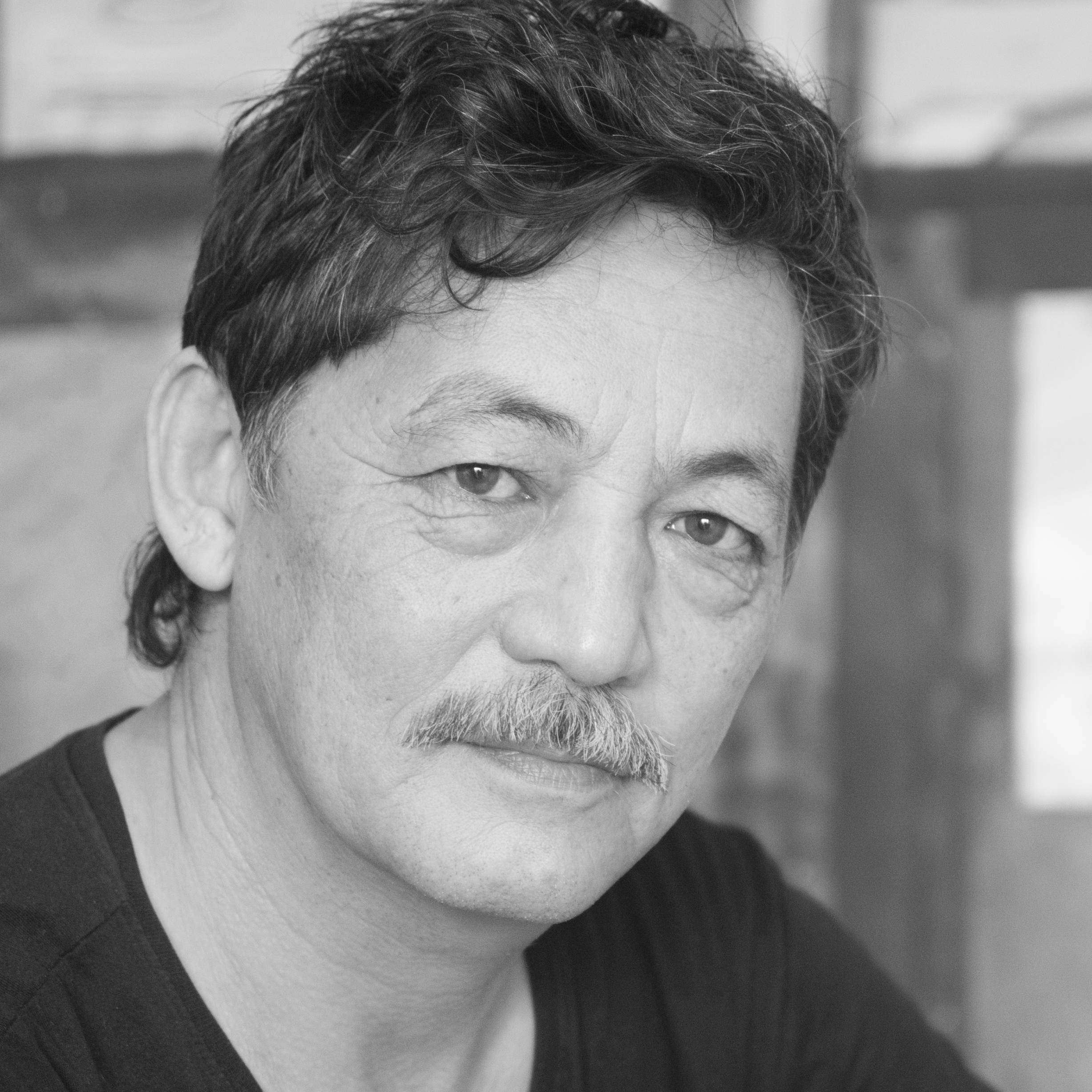 Rashid Nurekeyev
Rashid Nurekeyev (b.1964) graduated from the Almaty Art College in 1991. He lives and works in Almaty, Kazakhstan.
Nurekeyev's artworks are characterized by a quality of emotional sobriety that combines unflinching human observation with wit. Rashid's first motivation towards art was to express his sharp sense of injustice. Ever since his childhood, the prevailing social realism art that depicted joyful workers and singing shepherds, did not, in his view, reflect the everyday reality of people's lives and feelings. At the start of his career, Nurekeyev's painting approach featured the sublime, however, he soon relinquishes the traditional form and turns his focus to photography, collage and installations as a greater means of depicting reality. Rusty, shapeless tinplate substituted as a canvas and the quotidian such as domestic and everyday objects became more relevant for the artist to reveal his interpretation and observation of the essence of modernity. His work demonstrates irony and wit, with social and political motives at the heart of this practice, however the artist inclines towards objectivity and often does not attempt to evoke anything other than to leave the subject open to interpretation. This dichotomy is evident in the body of work, 'Leftovers and Rushing Dogs', which is a photographic series depicting leftover marrow bones on a domestic table. A bone is neither a modernist readymade nor a hint on local traditional cuisine but rather a functional object with its own history, ontology and aesthetics.
In the series of works 'Animal Farm', Nurekeyev reflects on George Orwell's anti-totalitarian novel. With regret, the artist does not see much improvement since the former countries of USSR gained independence.
The polyptych 'Burning Hats' is about corruption, a condition deeply rooted in some developing countries. The expression, 'A hat is burning on the thief', traces back to a longstanding Soviet folk tale:
'Once in a market, people were searching for a thief and failing to find him, they turned to a wise man for help. The wise man suddenly shouted into the crowd: "Look, a hat is burning on the thief!" A certain person unwittingly grasped his head. He just appeared to be the thief.'
This folktale ushered in this expression of a guilty conscience and is used more generally when speaking of a person who accidentally gives himself away with an accidental word or movement.
"Suspicion always haunts the guilty mind; the thief doth fear each bush an officer." [Henry VI, part 3, Act 5, Scene 6, Shakespeare]
His series called 'Kitchen Hatchet' is about Aitys* and discloses the theme that modern Akyns (bards, poetical singers, improvisers) have ceased to join in the rhetoric and commentary on sensitive matters including social and political policy examination and to chronicle the on-going changes countrywide as it had done traditionally before for many generations. This oral tradition is deeply rooted but the artist observes this practice has now become highly censored; today's Akyns seem only praise government officials. The series is named Kitchen Hatchet in response to people only feeling safe in their kitchens, surrounded by people they trust, to criticise the country's politics.
In 1998, in recognition of his highly talented skills, Rashid Nurekeyev was awarded the Zhiger Festival Prize for Young Artists and received the prestigious Grant from the President of the Republic of Kazakhstan.
Rashid Nurekeyev's works have been featured internationally in group shows at Lang Gallery in Vienna in 2003; Vilnius, 2009; Cologne, 2007; Calvert 22 Gallery, London in 2011; Perm, Russia in 2012; and Budapest in 2014. He has had numerous solo shows in Kazakhstan including his latest major exhibition in Essentai Gallery, Kazakhstan in 2018. Some of his artworks are in the collections of the state museums in Kazakhstan.
*Aitys, an improvised synthesis of poetry, music, drama and performing arts in Kazakhstan, is a public show of talent where two Akyns (musicians, vocalists and songwriters all in one) compete in a poetic singing duel or debate. UNESCO added aitys to its Representative List of Intangible Cultural Heritage of Humanity on Dec. 2, 2015.